Archibald McAulay, Structural Engineers, Scotland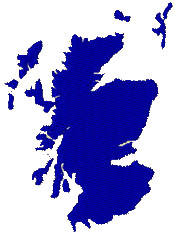 Established in 1934 and having successfully serviced the construction industry for over 70 years, Archibald McAulay & Son Limited have extensive experience in solving complicated steelwork problems.
Our successful track record has been built on long term client relationships, mutual trust and the skills and experience of our workforce.
We pride ourselves in our ability to offer practical and cost effective solutions at the design stage and throughout the project, resulting in both safer construction and project cost savings.
Our specialist expertise covers the manufacture and erection of steel framed buildings of any complexity, together with associated cladding and metalwork.
This is particularly attractive to our customers in the Water Treatment industry, where we can provide successful turnkey solutions.
The benefits of working with us are:
Early input / advice on your design concept
Ability to translate your ideas into reality
State of the Art Design / Detailing Software
In-house Chartered Engineer.
We are committed to helping our clients and keeping our promises.
If you would like more information about our company or require some advice on your current project, please contact us